E-News
E-News
---
Summer Professional Development Opportunities
We hope that your Summer includes equal parts adventure, relaxation, and rejuvenation.   If, like many teachers, you decide to spend a few hours of your vacation enhancing your own learning, we are proud to offer our recommendations for Summer professional development.  (Be sure to check out the offerings on each of the specialists' pages.)
Universal Design for Learning

The Iris Center offers a 2.5 hour module on UDL.  Participants will explore the three brain networks associated with Universal Design for Learning and learn how to apply them to instruction, assessment, and materials.
Self-Determination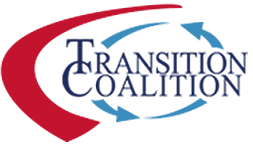 The Transition Coalition offers a free, self-paced module that includes definitions, pertinent research, and case studies.  After you have become more familiar with self-determination skills as an instructional practice, check out Virginia's I'm Determined Project for some great resources.
About
About
---
The term "intellectual disability" is used when describing a very broad and diverse group of students.  Here, you will find information and resources for professionals whose students access the curriculum through the Aligned Standards of Learning (ASOLs).
I'm Determined
I'm Determined
---
The I'M DETERMINED Project is all about helping students learn self-determination skills.  Browse the site to learn about many great resources.  You will find tools such as the One Pager and Good Day Plan, which help students take an active role in goal planning, the IEP process, transitioning, and behavior planning.  Best of all, you will find templates for the tools, authentic student examples, and videos of teachers & students using these tools.
Resources
Resources
---
Are you in need of a little inspiration today?  Check out this video and then "take the path that leads to awesome!"
Tar Heel Reader is a free site that offers thousands of high-interest e-books for students.  All texts are switch accessible.
Writing with Alternative Pencils is a great option for students who cannot hold a writing utensil or use a keyboard.